Piston Nebulizer

Piston nebulizer is a compact electronic device, which helps to turn liquid medicines into vapor or steam.
SHOP NOW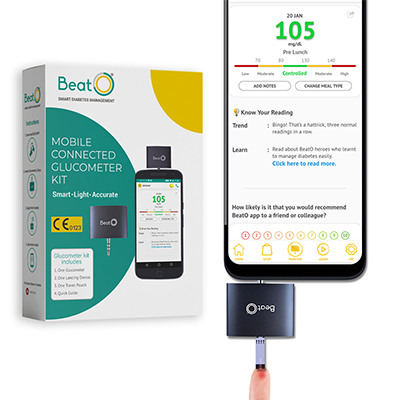 BeatO SMART Glucometer Kit along with Strips & Lancets
Measure your sugar levels in a SMART way with BeatO Glucometer. It is a smartphone connected glucometer which works seamlessly via BeatO App.
SHOP NOW
infi-Blood Pressure Monitor
infi Blood Pressure Monitor can also be called as Blood Pressure Meter/gauge or Sphygmomanometer.
This digital device helps to measure the Blood Pressure. These Blood Pressure devices are easier in use than others. It also has a large reading display.
SHOP NOW